We're open till Feb 2nd.

About
Located just off the casino floor at the Hard Rock Hotel Casino, Robert's Steakhouse of New York is now open.
Robert's Steakhouse of New York is a sophisticated, 8000 square foot fine dining experience with seating for approximately 200 guests, including a private dining room which accommodates parties up to 25.
Will Savarese
Executive Chef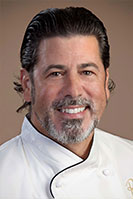 As Executive Chef for Robert's Steakhouse, Mr. Will Savarese has directed culinary operations for the restaurant's three locations in New York City and Atlantic City. Savarese has served on the culinary teams for some of the finest restaurants in New York City and the surrounding region, bringing more than 30 years of culinary expertise to his position with Robert's Steakhouse.
Savarese earned a business degree from St. John's University in 1984 and shortly thereafter began his culinary career at La Cote Basque in New York City, where he learned the classical foundation of fine French cuisine. While working at The River Café in Brooklyn, New York, Savarese enrolled in the Culinary Institute of America (CIA) in 1985, earning his culinary arts degree in 1987.
Upon completion of his education and training, Savarese returned to La Cote Basque. During his tenure as the restaurant's Chef de Cuisine, he received a New York Times 3-star rating in December of 1995. He subsequently served as Sous Chef in New York City's Aureole restaurant and as Saucier for Le Cirque.
Savarese traveled to Bedford, New York, to oversee the kitchen of La Cremaillere from 1999 - 2005, earning another 3-Star rating from The New York Times in May of 2002.
Prior to joining Robert's Steakhouse as its Executive Chef, Savarese spent time as a private chef for select clients and served as the culinary head for The Tap House, a gastro pub restaurant in Tuckahoe, New York, earning his third 3-Star rating from The New York Times, in March of 2008. Since 2014, Will serves as a contributing writer for New Jersey Life Style Magazine, writing about life experiences, family, food and sharing personal recipes. Follow Chef Will Savarese on Instagram at chefwsavarese@instagram
A native of Middle Village, Queens, New York, Savarese now resides in Brigantine, New Jersey.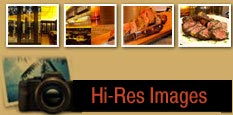 ---
---
Contact Info:
Robert's Steakhouse
C/O Hard Rock Hotel Casino
1000 Boardwalk at Virginia Avenue
Atlantic City, NJ 08401
1.855.500.ROBERTS
Click here to send us a message